Travis Everette, DREI
Owner and Director
With a real estate brokerage career now spanning nearly twenty years, Travis Everette has been involved with real estate in North Carolina and nationally at almost every level.
As a Broker in Charge, he founded a real estate firm that grew to include 125 agents and hundreds of millions of dollars in sales volume. As a North Carolina Real Estate Commission-approved instructor, he has educated many of the current generations of brokers in the state. Yearly, thousands of new aspiring North Carolina brokers take his classes and leave ready to take on the challenges of their new and rewarding future. Travis is also "YouTube famous," as he has produced a series of YouTube lectures used by hundreds of thousands of REALTORS around the country. He has been named the North Carolina Instructor of the year. In addition, he is the recipient of the North Carolina Real Estate Commission's "Larry A. Outlaw Excellence in Real Estate Education" award. Travis has traveled to nearly every state in the United States to teach in the real estate industry.
Furthermore, he has served as Director, President, and Past-President of the North Carolina Real Estate Educators Association. As a result, hundreds of buyers and sellers in residential and commercial transactions have trusted his knowledge. His philosophy of real estate is quite simple: under-promise and over-deliver.
Travis believes that classes should be an equal balance between informative and FUN! If you don't laugh, you don't learn! That's the approach, and it has been VERY successful over the years for his students.
Travis lives in Cary with Andrew and their two dogs Bosco and Zelda. If you want to get to know them in greater detail, you can check out their episode of "Love It or List It" on HGTV at Design In the Doghouse.
Email Travis
Your Home for North Carolina Real Estate Education
Trav Talks Real Estate is your home for real estate education in North Carolina. We began as the Pan School of Real Estate more than a decade ago and have transitioned to our new identity and brand to match our core values. We look forward to welcoming you to our school, whether you are just beginning to obtain your real estate license or are already an established broker keeping your license in good standing.
We pride ourselves on providing the best instructors, learning environment, and standards in real estate education.
We are glad you stopped by our school on the web. Feel free to meet our incredible staff below. A real estate world awaits you!
NOTE: We report all course completions to the North Carolina Real Estate Commission within seven calendar days after the final course date. Please allow at minimum ten calendar days from the final course date for credits to be reflected in your online North Carolina Real Estate Commission license account.
Leslye Helton, Lead Instructor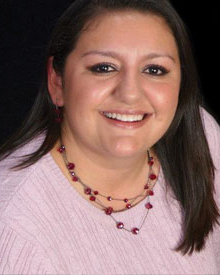 Leslye brings a wealth of real estate knowledge to the classroom. She has personally managed thousands of residential real estate transactions. Additionally, she has served as the property manager for a prominent real estate developer in the Triangle handling the daily operation of a rental portfolio of hundreds of properties.
Having worked with Travis since 2010, Leslye often serves as co-instructor with Travis, and their unique combined style is truly one of a kind in real estate education. Think podcast comedy show meets real estate classroom, and you'll have some idea of Leslye and Travis combined.
Leslye also serves as the lead instructor for Trav Talks' Post-Licensing classes. Students continually rave about her ability to take the topics and apply them with real-world examples and experience. Leslye has a war story for EVERY possible real estate moment! She has seen it all and can advise new agents on where all the issues will be for them and how to navigate those to get their careers off and running.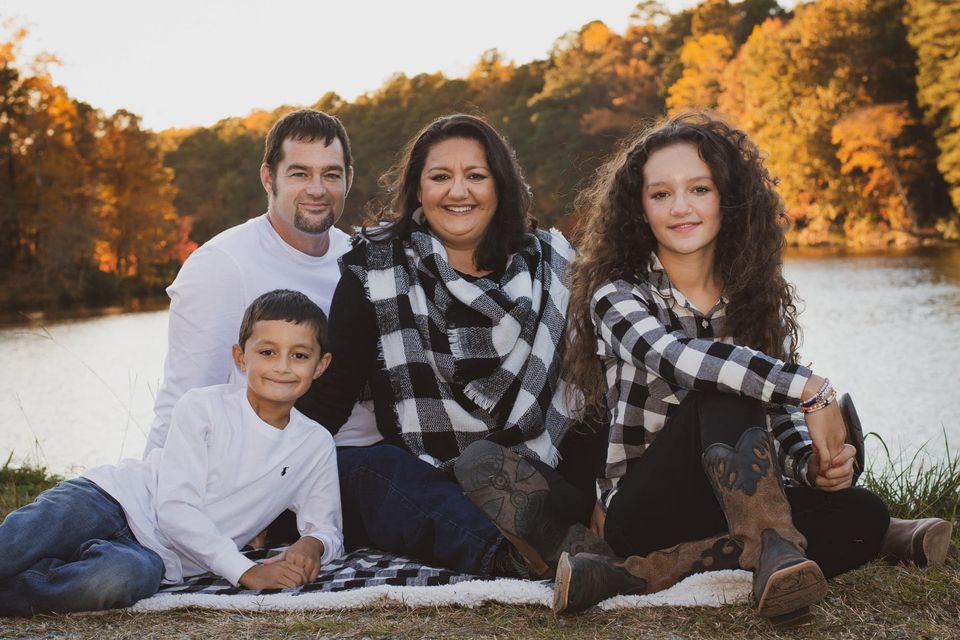 Leslye is a native of Tuxpan, Nayarit, Mexico, and is fluent in Spanish and English. Her ability to answer questions to our licensees who speak Spanish as their primary language is invaluable. She is probably the #1 resource for the North Carolina Latino real estate professional community. She came to the United States in August of 1990 with her family and has been here in the Triangle area of North Carolina. She currently resides in Zebulon with her husband, two children, and a small zoo of animals.
Email Leslye
Seth Thomas, Director of Student Services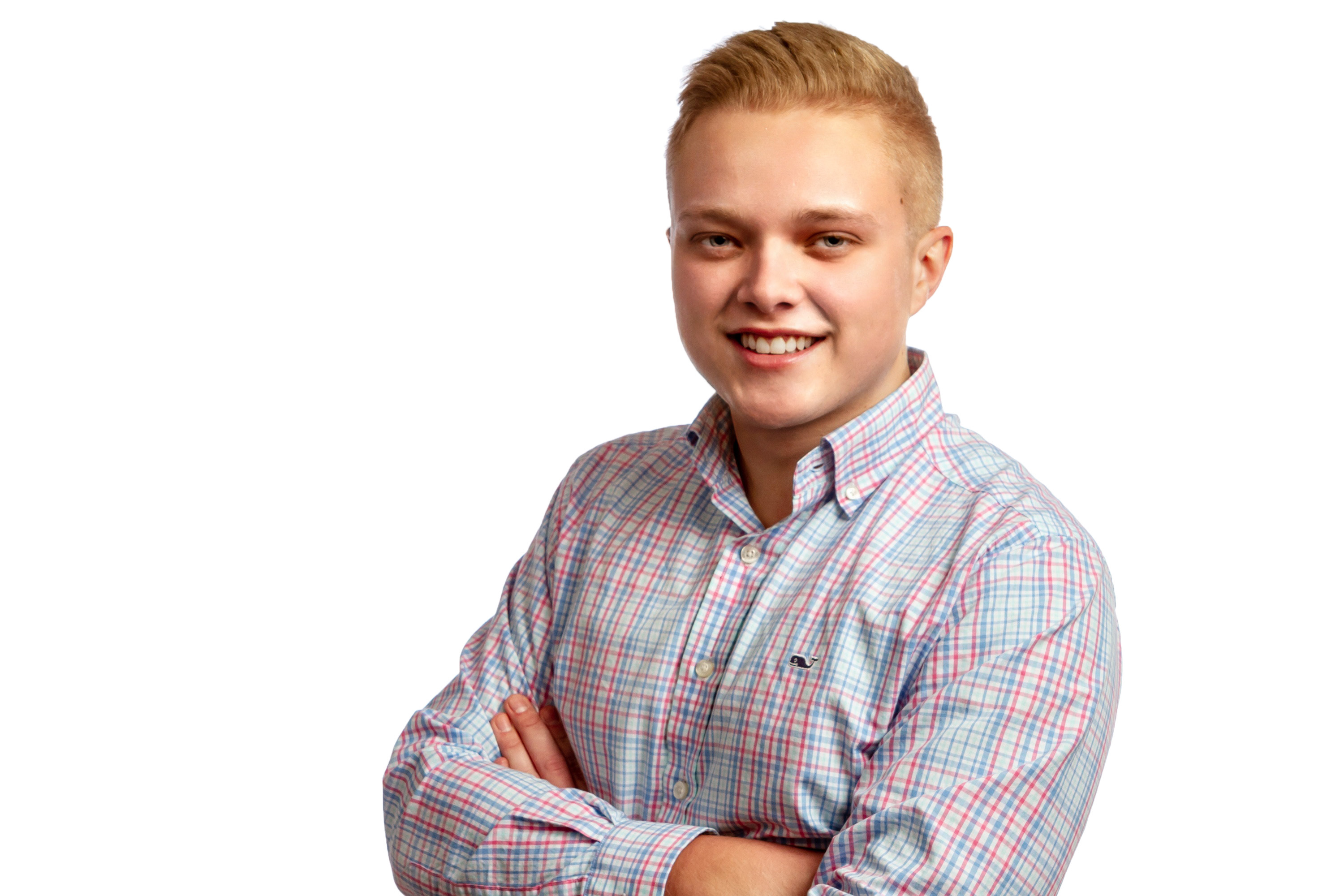 Seth Thomas is the first point of contact for all students at Trav Talks Real Estate. He handles all questions, concerns, and related inquiries regarding all things students. Seth also serves as our classroom moderator, break-time DJ, and overall collaborator and contributor for Pre-licensing courses taught by Travis Everette. Seth's experience as a licensee began in 2017. He offers a phenomenal reference point and connection for our students as they work through the Pre-licensing class, examination process, and stepping foot into the real estate industry. Do not hesitate to ask him any questions regarding the real estate industry and how you can establish your place in it.
Seth is a native North Carolinian and currently resides in the heart of Raleigh.
Email Seth
Michelle Melvin, Instructor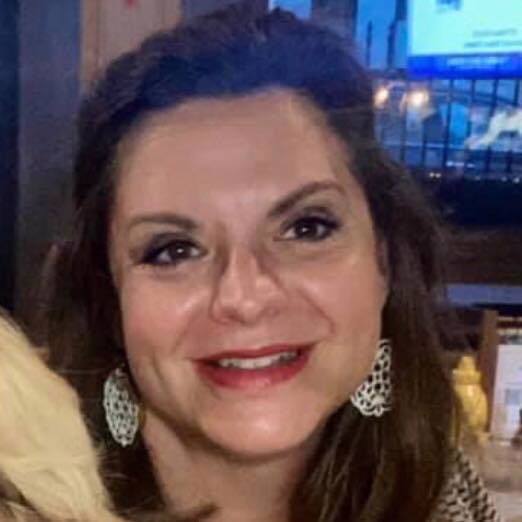 Michelle Melvin was born to be in real estate, literally! She grew up in a family full of appraisers and builders and has worked her entire professional career in the real estate industry. In addition, her marketing and public relations degree accentuate her unique ability to connect with clients and students.
She carries her real-world experience as a very active residential Broker into the classroom. Her infectious smile and warm personality are the perfect fit for a real estate learning environment, and she conveys the information from a mountain of working knowledge.
Michelle is a native of Michigan and resides in Raleigh with her daughter.
Email Michelle
Bob Castner, Instructor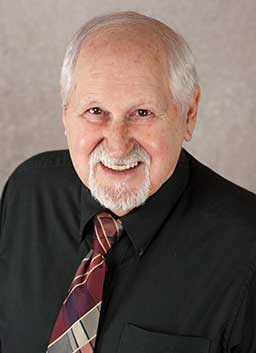 Bob Castner graduated from Ohio University in Athens, OH, with a B.S. in Education. After graduating, he had a successful career as a teacher in the Ohio public school system for an impressive 31 years.
For some, that would have been enough - how
ever, that's not Bob's whole story. For more than 40 years, he worked outside the public school system as a Real Estate Broker, including 12 years as an appraiser. Eventually, he combined his extensive knowledge of the Real Estate industry with his passion for teaching. At the time of publishing, he taught Real Estate courses for 30 years.
Bob now lives in beautiful Fuquay Varina, NC.
Samarah Shakir, Instructor
Samarah Shakir is a REALTOR, an instructor, and has experience as a Broker-in-Charge of a real estate firm. Her real estate career started as an Education Officer at the North Carolina Real Estate Commission. During her time at the Commission, she obtained her real estate license. Before real estate, Samarah earned a Master's in Education and a Bachelor's degree in Business and Economics from North Carolina State University. She has a love for teaching and helping others learn. Samarah also loves to travel!
Email Samarah
Matt Davies, Instructor and Author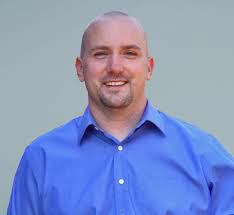 Matt Davies is an instructor of North Carolina Pre-Licensing education. Having written one of the most successful Pre-Licensing textbooks in the state (used by TravTalks), he is the go-to expert for many of his fellow instructors around the state.
Matt's dedication to students and mastery of his craft led him to be named North Carolina Educator of the Year and President of the NC Real Estate Educator's Association.
Matt has authored several study guides and question databases for Pre-Licensing students' success. Join Matt in one of his Pre-Licensing classes and learn from the guy who "wrote the book."
Matt resides in Hillsborough with his children and four-legged family.
Email Matt
Collin Brown, Instructor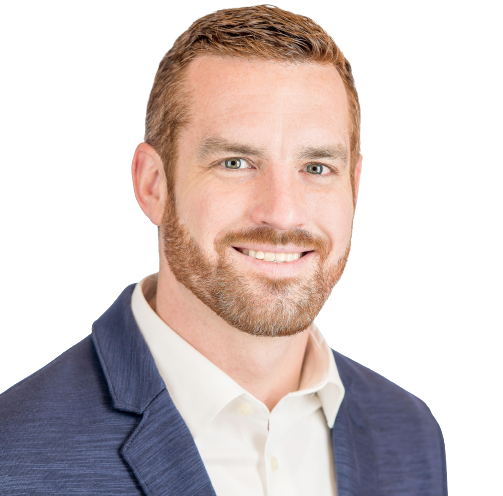 Collin Brown is a licensed real estate broker, Broker-in-Charge, and instructor. Collin has a built-in passion for teaching and helping open doors for others aspiring to enter the real estate field. He played baseball at N.C. State University and had a brief stint of professional baseball in the Frontier League. Since 2019, Collin has been a Broker-in-Charge and founded his own real estate firm. He transitioned to full-time real estate after 13 years of teaching high school Spanish. Growing up and teaching in Durham has given Collin a unique perspective that values diversity, equity, and inclusion. His faith is the driving force behind all he does. Collin calls Durham home, where he lives with his wife, son, and their German Shorthair Pointer.
Collin's greatest joy comes from being his son's biggest fan and traveling across the country to cheer him on.
Email Collin
Seth Chauncey, Instructor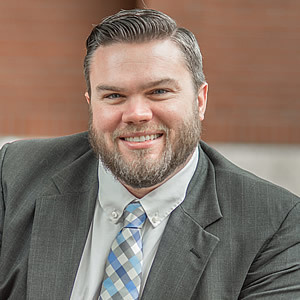 Seth has lived in the Triangle area of North Carolina for nearly 30 years. As a full-time real estate broker, he brings extensive knowledge and experience in all residential real estate areas. His career includes new construction sales, recruitment and training of new agents, and handling of technology and productivity coaching. Becoming a real estate instructor was an obvious choice, with a natural love for educating others.
Before real estate, Seth attended a local culinary school, leading to a hospitality manager and chef career in the food art industry. In his free time, he loves to cook, travel, and spend time with his wife and three young sons. But, when it comes to his passion, Seth expresses, " A real estate career is such a fun adventure, and I look forward to meeting new students and furthering their knowledge!"
Email Seth
Nicole Galiger, Instructor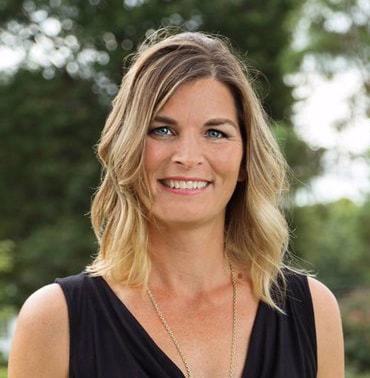 Originally from Michigan, Nicole has called North Carolina home since 2004. Nicole has worked as a broker in property management since 2017 and overall in real estate since 2015. Her favorite part of property management is helping owners offer unique rentals, and Nicole works energetically to help tenants live in happy homes.
Before real estate, she taught English as a Second Language to all ages, including kindergarten through adult. Outside work, you will find Nicole hiking around the state, walking her husky Shepard mix while listening to Podcasts or reading personal development books. She believes learning is a lifelong journey and recently completed certification as a certified life coach in 2021! Go, Nicole!
Email Nicole
Kelly Reichart Anders, Instructor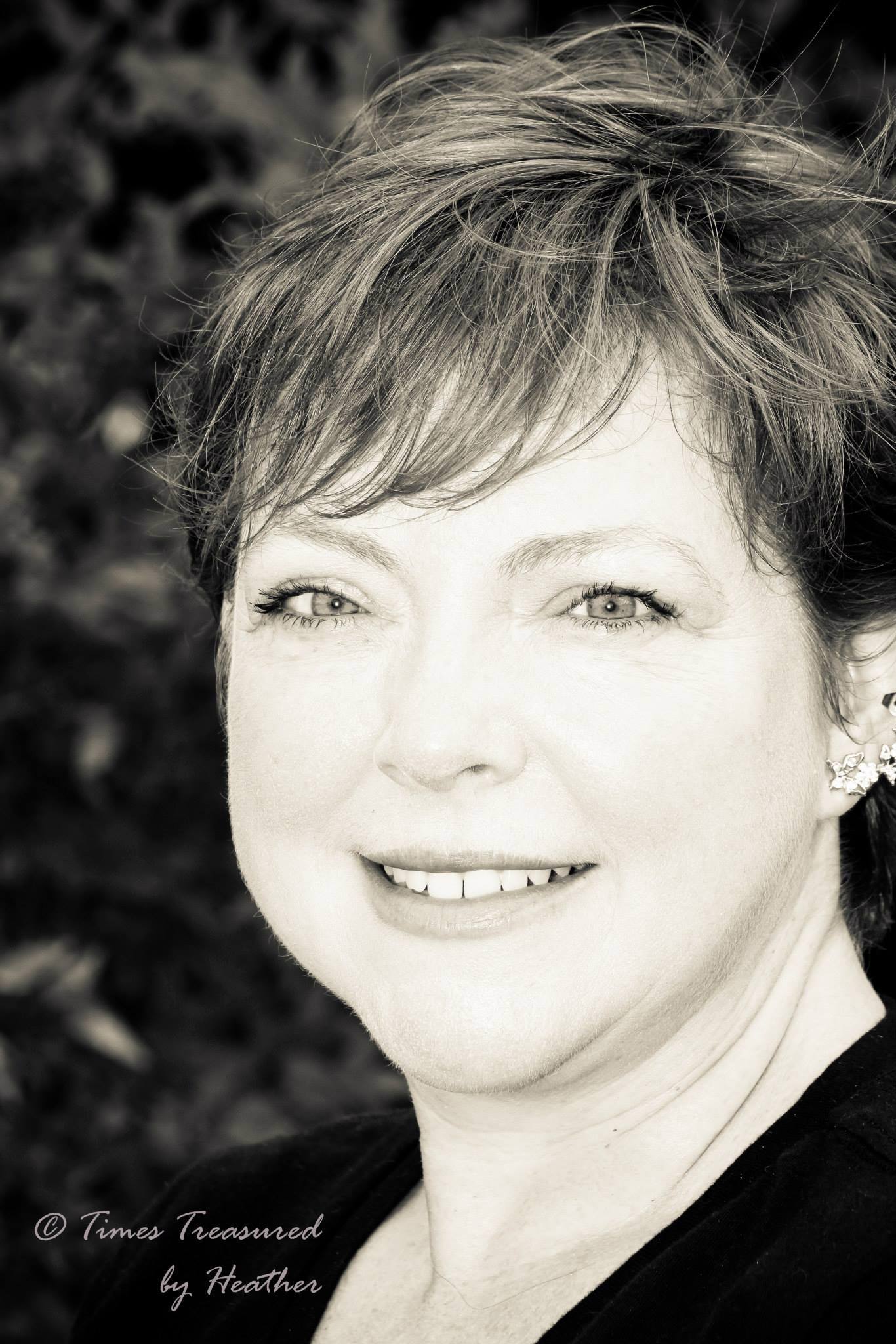 To fund the many faces of her and her pursuits, Kelly helps her clients buy and sell real estate and empowers brokers to become the best version of themselves they can be for their clients! She believes it takes a savvy and intelligent agent to navigate the uniqueness of the real estate market. Kelly can help you understand when and how it is time to educate your clients on the best time to buy, sell, and even invest as their lifestyles change. With her invaluable knowledge, connections, and resources being extended to you: becoming an agent capable of finding a diamond in the rough, streamlining your listings, and becoming the real estate expert in your market doesn't seem so far-fetched after all!
Email Kelly
Nicole Smith-Elliot, Instructor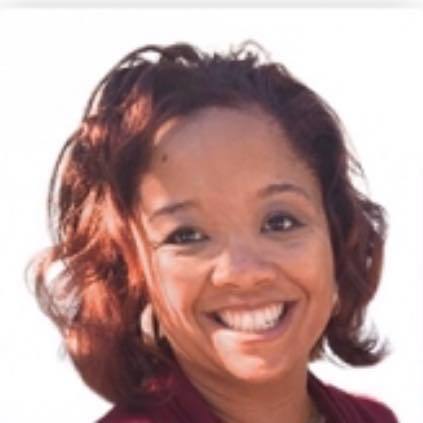 Nicole has been licensed since 2009. In 2017, she became a full-time agent! Nicole's desire to learn allowed her to be a "go-to" for questions and problem-solving assistance. As a result, she was requested to become Broker-in-Charge of a large firm while the designated BIC was on a brief hiatus! Her leadership and skill allowed her to become the Assistant Broker-in-Charge of that very same firm once the designated BIC returned. Nicole is passionate about educating people in real estate. This led her to become a real estate instructor in 2020.
When she isn't teaching or selling real estate, Nicole spends time with her family. Nicole often says one of the joys of parenting is watching her son play football and run track. In addition, her daughter keeps her on her toes and is ". . . a ball of energy. There is never a dull day with Nia. She has lots of character and keeps [us] laughing all the time".
Email Nicole